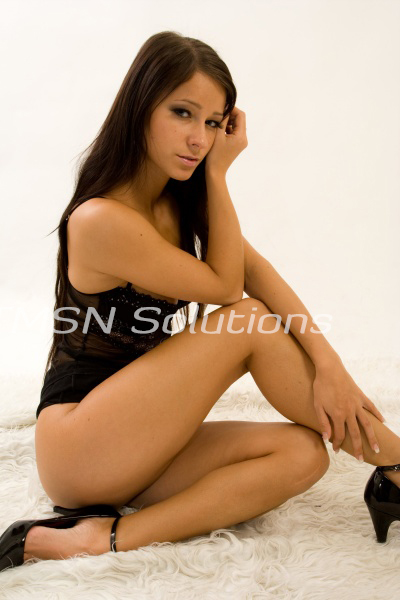 *Grins* Daddy is such a sucker for my charms. The way I give him that sweet little girl smile, and flutter my cute little lashes at him, while thrusting my pretty titties in his face…all innocent like of course 😉 I would never do that type of stuff on purpose! After all, I'm a *good girl*!?
I just love putting on a tight little skirt and skimpy little top, with my favorite pair of cum fuck me pumps and then wandering down into Daddy's office. I love the way he tries to resist my wicked ways. I can see the bulge in his pants and the want in his eyes…..lusting over his pretty little girl.
Daddy, won't you give in for your little girl, pretty please?! We both know you don't wanna resist 😉 !
Xxoo,
Amber
866-315-6969
http://www.filthykinkphonesex.com