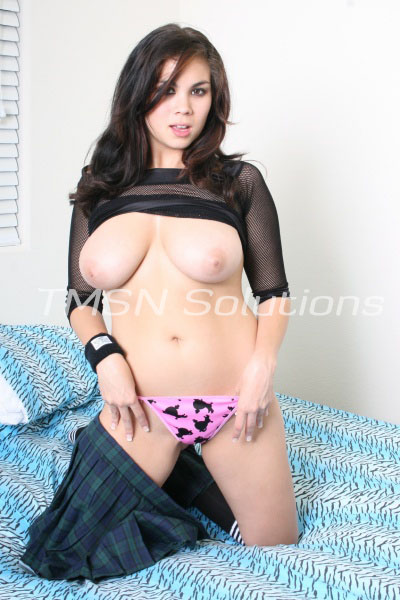 Gianna 844-332-2639 ext 355
Summer is almost here so your favorite bitch is already heating up. The warmer weather in the Pacific Northwest makes me want to take my skirt off and bring my titties out. My college finals are coming up soon and then I'll have all Summer to get wet, naked, and fuck! 
I want a handsome Daddy to keep me cool during the Summer months. Maybe we can take turns licking ice cream off each other. Please play with me and make me really wet! All I want to do during the Summer is lay around naked, read, and play video games. 
This bitch will beat your meat if you help me beat the heat. 
Give me props, that was a good one! Seriously, I'll be so thirsty that I'll guzzle your cum just to hydrate myself. Laying naked in bed with you in an air conditioned room all day will be my favorite activity. I'll suck your balls dry if you keep me nice and cool. I'll always be walking around wearing next to nothing so I know you'll get a kick out of that. Will you let me be your ice ice baby?
Gianna 844-332-2639 ext 355
My Profiles