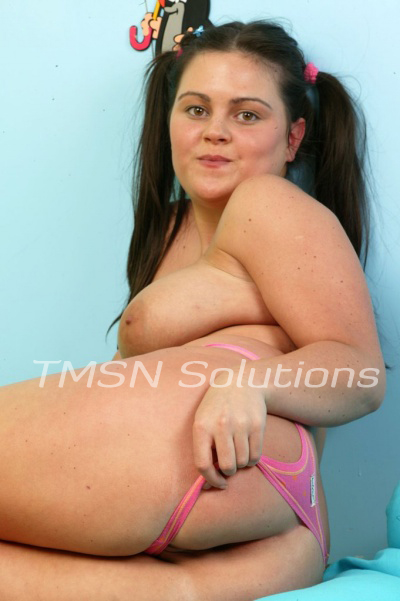 Krysta 844-332-2639 Ext. 410
I like to grocery shop cus, hello, I like to eat. Most often, I go alone. It's a bit of a calming practice, really. I wonder about the store looking at all the tasty things. Thinking up strange and new food combinations to cook later, Daddy insisted that he accompany me to the grocery store this morning.
I was a little pouty. It is my calm place; bring him along would make the trip hectic or chaotic. Probably both; however, as soon as he saw my pout face, he told me to come over to him. I stood at his knees, and he pulled my silver anal plug from his pocket. Daddy pushed it in my mouth and instructed me to get it wet enough to last the entire trip.