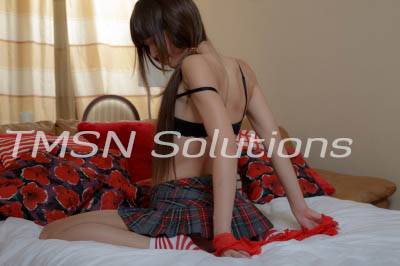 It had started out as a normal Sunday afternoon for two high school students; my parents were out, and my older brother, Jake, was downstairs in the basement, playing video games. We were alone in my bedroom, as it often was–except now we were seated on my bed and avoiding eye contact. I could tell something was off with you while you stared into my open closet, trying to avoid whatever topic you were hoping to avoid. Oh no you don't! I growled.
"What's up, Jason? You seem like something's wrong, or like there's something you wanna talk about?" I watched as your eyes widened slightly at my probing, so I continued. "Is there something you wanna tell me?" After a moment of silence, you nodded. "Well, what is it? Tell me!"
You continued to stare into my closet, trying to choose your words carefully. "Well… Josie, I… I kinda… I like you." My eyes widened, and I turned away so you couldn't catch me blushing. "I like you too, I guess… I have for awhile now." I said. We sat silently again, and I tried to think of a fun way to commemorate the day we confessed our feelings. I glanced over at you for an idea, and noticed you were still staring into my closet–your eyes were fixated on the dress I wore to homecoming, in particular. I smirked and stood, making my way to my closet. You watched as I pulled out the stunning dress you were eyeballing; with the silver glitter torso and the pink tutu-like short skirt. Then I held it out to you and said, "Prove you like me–put on this dress."
"What?!" Your eyes were almost bulging out of your head, but your face was flushed red as you considered dressing up for me. "Why do I need to–?" I cut you off, "Don't you like me? Or did you just wait for my parents to be gone so you can appeal to my emotions and get in my pants? What a perv!"
You gasped and met me in the center of my room, taking the dress from me. "You know I wouldn't… But to prove a point, I'll put this on!"
 While you stripped, I hurriedly ran to my parents bedroom and grabbed a pair of silver pumps and a long, curly, dirty blonde wig. Though you initially showed signs of protesting, you reluctantly gave in and dressed how I dictated. Once completed, you looked like a cute girl at her sweet sixteen! "You look great, Jay!" I gushed, closing the gap between us to tuck some hair behind your ear here and straightening your skirt there. Then I looked up, and you were watching me so intently that I didn't even notice! I smiled up at you.
"You really look great," I said quietly, my arm resting on yours, the two of us standing chest to chest. My eyes kept flashing to your lips, and then shying away as if you were just some boy and not Jason, my best friend and crush, alone with me in my bedroom, and wearing a really short and sparkling dress. "I just can't help myself, you're so cute…" I found myself saying out loud, and before either of us knew it we were kissing. Our lips melded well together, and you wrapped your arms around my small waist. As we parted to catch our breath, I peeked down and noticed that your boxers were visible beneath the dress.
"Well, that doesn't look too great," I sighed, and before you could ask what I meant I was on my knees before you and pulling down your underwear. "No–" You protested, but it was too late; I had your boxers down to your ankles and your little nub of a cock staring me in the face. I blinked, wondering if my eyes were playing tricks on me. Can dicks even be that small? I asked myself, unaware that I was leaning in closer to it…
To be continued
Want to hear more like this? Call now!
Josie
1-844-33CANDY x217
(1-844-332-2639 x217)
Josie's Other Sex Ventures:
There's A New Cock Tease In Phonesex
Teacher Always Keeps Me After School
Professor Dreamy Roleplay Phonesex
My Babysitting Interview With Sadie!