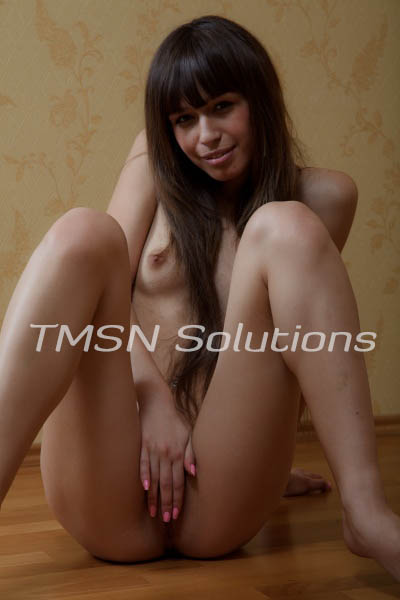 "Josie! What are you doing?!" Daddy yelled from the kitchen. Mom and Jake, my brother, had only just left for the supermarket. It was family tradition for us to not be very traditional of the holidays–Mom never had dinner planned, Jake always tried to run off to his girlfriend's house, and Daddy only ever wanted to lecture me about the importance of choosing a major that will make me money, not make me happy. For once, we were a little prepared for this Easter Sunday; Mom's boss had sent us two giant baskets filled with candy and food. Even though she made us all promise not to spoil our dinner, I had swiped one of the long, spiral lollipops from one of the baskets and was relaxing in my old bedroom when I heard my Daddy shout my name and stomp across the house.
"Nothing!" I replied hurriedly, sitting up in my bed and throwing my hands behind my back in an effort to hide the six inches of spiral, pastel-colored candy. Daddy knew I was lying the second he saw me; his face was red from anger. "Nothing? What's behind your back?"
"Daddy–" He cut me off as he pulled my arms forward, revealing the lollipop I had taken. "I'm sorry Daddy, but I haven't eaten all day, and I'm so hungry, and you know mom and Jake won't be back for at least 2 hours!"
Daddy's eyebrows raised. "Oh, so you're hungry, huh?" He turned for the door, and I was almost relieved–until he closed it, locking us both in my room. Then he undid his belt, and I gasped at the sight. "No Daddy please! Please I'm sorry, please–"
"Shut up!" He shouted, enraged. I knew from the bulge in his pants that he took pleasure in my begging. His belt in one hand, lollipop in the other, Daddy gestured to my body and said, "Strip. Now." Whimpering, I did as he said. Pulled the tiny daisy dukes down and stepped out of them, lifted the sleeveless blouse up and over my head, and slid the thong off my ass.
Then Daddy sat on my bed, the belt firmly in one hand, and brought the long lollipop to his crotch, holding it as if it were a candy cock. "Well? You told me you were hungry. Eat your lollipop." I gulped, but got on my knees and scooted closer, situating myself between his legs. I knew the kind of show Daddy wanted, and I knew how scared and incredibly turned on I was. My tight young pussy was throbbing and aching, damn near begging to be played with.
I opened my mouth and stuck out my tongue, flicking the tip of the lollipop playfully. Swirled the wet muscle around the candy stick, then dipped my head a bit as I glided my tongue along the underside, lubricating it in my saliva. Daddy's breathing got heavy as he watched, and his huge cock got harder too. It was pressing against his jeans, begging to get out. When I took the lollipop in my mouth and began to really suck, he let out a little grunt of approval. My head bobbing up and down, taking more and more of the sweet candy in my mouth, and my eyes never left Daddy's. Then I heard his fly unzip…
Want to hear more like this? Call now!
Josie
1-844-33CANDY x217
(1-844-332-2639 x217)
Josie's Other Sex Ventures:
Teacher Always Keeps Me After School
There's A New Cock Tease In Phonesex
Professor Dreamy Roleplay Phonesex