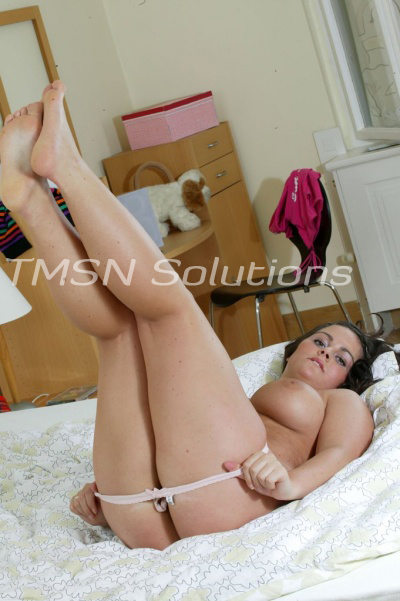 Krysta 844-332-2639 Ext. 410
Bound and gagged. Daddy had me spread open. His demanding fingers were jammed into my swollen cunt. "Don't Cum." He barked, but his fingers were pushing me to disobey. His two long digits curled up to scrape over my spongy g-spot.
Drool bubbled from around the red ball gag in my mouth, but that didn't keep me from begging for permission to cum. Even if he couldn't understand the words, I knew he understood the desperation.
Don't Cum Phonesex
"Please!" I wailed.
"No." He grunted, digging his fingers in with an intensity that made my bound legs shake. My muscles held tight and stiff, trying to fight off what we both knew was inevitable. "Don't you fucking dare cum." His eyes were intense as they looked through mine. I tried to stop it, I did. I tried to pull away, I swear.
There was no holding back as he clawed at my insides, practically pulling my orgasm out of me. My pussy squirted over his hand and up to his forearm, making him grow at me. "You fucking bitch." I couldn't think or even worry about my punishment at the moment.
It felt so good to be Daddy's little bitch.
Krysta 844-332-2639 Ext. 410
https://phonesexcandy.com/krysta/