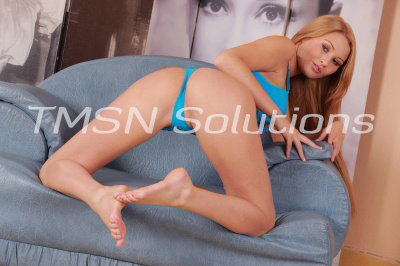 A brown package sat waiting for me when I arrived home this afternoon. It looked so innocent, propped up against the front door. I had no idea what lay inside was the key to being dressed for seduction. I lifted the lightweight gift, looking for a return address to see who had sent it.
Nothing. I ripped into the top and found a black bra and pantie set. An expensive, luxurious set with a garter belt and sheer black stockings. A handwritten note was tucked inside of the soft folds. "Go to your bedroom, and put this on."
Dressed For Daddy
Daddy's distinct penmanship scrawled across the note left no more questions about who the package was from. He wanted me to dress for him and indeed I would. I dropped my purse and skipped to the bedroom. Laid out over my bed were a slinky, black dress and a necklace box above the neckline.
A small shiver slipped down my spine as I looked at the dress. It had been placed so perfectly, not like the package outside that was left for me. He'd been in here. In my bedroom. In fact, I could smell hints of his spicy cologne. I turned around in a small circle, almost expecting him to be standing behind me but he wasn't.
Instead, a brand new, never seen before, laptop and webcam blinked at me. Indicating it was on. Across the black screen came the words, "Do as you're told." I smirked and nodded at the laptop. Places the package next to my new dress, I slowly stripped out of my skinny jeans.
My panties got tugged down with the tight denim and I giggled as they continued to the floor. Next, my shirt and simple bra had to go. Now I was naked in front of him. Well, not him but him. My skin was flushing hot knowing he was watching me. Inspecting me.
On Display
"Show me what's mine." The dark screen demanded. I lifted my hands above my hand. Curling them together at the base of my neck. Lifting my exposed tits for Daddy to see. My pink nipples were harder than rocks now. I started to turn. Allowing him to see the plane of my back and curves of my hips. "Lovely." Blinked the screen. "Good. Get dressed, now."
With shaky fingers, I lifted the nylon stockings. Rolling them, I bent at the hip and fed my tiny toes into the right stocking. Carefully working it up over my calf, over my knee and up to hug my mid-thigh. I eyed the camera knowing the stockings were his favorite. Turning with a sway of my ass, I pulled on the second stocking. Once they were in place, I stood tall and gave Daddy a small turn again.
The lacey panties went on after the stockings and then the garter belt around my waist. I bent to secure the garters to the tops of the front and back of my new stockings. Standing barefoot, barely dressed, I felt incredibly sexy and powerful.
My hands roamed up and down my thighs, over the swell of my ass and across my flat stomach. "Enough teasing, Kayla. Get dressed." Daddy's words made me giggle and I sassed back not knowing if he could hear me or not.
"Make me."
Kayla Cumsalot 1844-33-CANDY ext 357
https://sweetlovinphonesex.com
https://phonesexcandy.com/kayla/