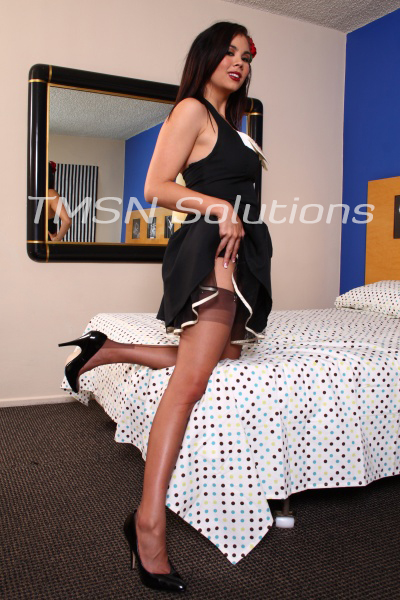 Gianna 844-332-2639 ext 355
In our last blog post, Aaron discovered that the new organization he joined is full of girls. The bus drove away as the girls told him about how he's going to come with them to the mall to get some necessities before they go to their New Member Orientation at the Feminine Farmers of America (FFA) Conference. "It's too late to back out now. Plus, the FFA looks so good on your college application! Do you honestly want us to turn the bus around when you're surrounded by all of us pretty girls?" Aaron felt trapped.
They arrived at the mall and the girls excitedly ran off the bus and dragged Aaron into the mall. He had two girls wrapped around each of his arms so he couldn't escape. From an outsider's perspective, it looks like they were all chummy friends. Other boys looked at Aaron and wished they were hanging out with all those beautiful girls instead of him. The girls dragged him into Sephora and various clothing stores while they selected outfits for him to wear. Some girls even walked into the fitting room with him and dressed him!
In a few hours, he was dressed head to toe in the typical FFA uniform: pantyhose, heels, black skirt, with a nice button-up blouse. He looked so feminine! Everyone was pleased to see how well the clothes fit his body.
The girls were not shy about telling the Sales Girls why they were forcing him to dress like this. "Aaron has to become Erin so he can join the FFA with us! We only allow girls but our bylaws don't state that he has to be born a girl!" They kept giggling as they re-told the story to every Sales Girl that they met. The employees looked at Aaron with pity. The girls knew they had to make him pass even better so they took him to the salon in the mall.
Aaron's feet were beginning to hurt from being rushed around the mall for hours in high heels. The girls kept telling him that he'll get used to it. 
"Did you think being pretty is easy? It's a pain to get ready every morning! You'll have to learn to do your hair, make-up, and pick out cute outfits every day! We'll help you though!" The girls marched up to the Receptionist at the salon and told her all about how Aaron needs to look like a girl. "We want to make him prettier than one of us. It seems impossible but I think some hair extensions and eyebrow waxing will do the trick! The lady at Sephora did such a good job on him, don't you think?"
The Receptionist seemed a little weirded out but assigned the best Hair Stylist to sew in his new luscious locks. It was only a matter of time before Aaron looked like a gorgeous girl. Once she was done with Aaron's new hair, she spun him around so the girls can see the finished result.
The girls gasped and were pleased with how feminine Aaron looked. The leader of the FFA stepped forward and declared that he is now a she. "Your name is Erin now!"
That night the girls all stayed in hotel rooms with partners. Erin's partner ended up being the leader, Jade. She was a tall, beautiful, and yet menacing looking girl. She was known for being the strictest leader in their local FFA history. Constantly reprimanding other girls for not following rules. Erin had such an intense day of being force feminized that she just wanted to sleep but Jade had other plans for her. She woke Erin up not even 5 minutes into her falling asleep.
"Wake up sissy! The other girls may think you're feminine but I think you have much more training to go through before I let you meet the other girls at the FFA Conference! Get out of bed!"
Erin was truly scared of her so she did as she was told. Jade loomed over her and made her get in the bathroom and shave off all of her body hair. She drilled Erin about FFA rules and made her stop and repeat herself if her voice wasn't high enough. "I don't want the other FFA Leaders thinking that I let a useless fucking sissy in our group! You may look the part but you need to sound and act like a girl too!" Jade drilled Erin for hours until she could perfectly walk in heels and apply her makeup without being forced to start over.
Erin's new feminine voice was perfect thanks to Jade making her practice talking all night long.
It was 5 AM and the FFA Conference began at 10 AM so Jade finally let Erin sleep but only after she tied Erin's wrists and ankles to the bed with pantyhose. "I still don't fully trust that your horny male tendencies won't seep out once I fall asleep. This is for your own good Erin!" Jade woke Erin up at 8 AM with the sound of her blow dryer drying her wet hair. "Get up Erin! A pretty girl needs at least two hours to get ready properly. Get in the shower and re-apply your make-up and fix your hair! You're not disappointing me today!"
All of the FFA girls met outside the hotel and were taken to the conference. Once they arrived, Jade walked around and introduced Erin as her new Sissy in Training. "Her name used to be Aaron because her school sent us a boy but he decided to become a girl so he can stay with us. I guess this was the only way he could get decent female attention!"
Every girl that Jade introduced Erin to just laughed at the entire situation. Now every girl in the local FFA organizations will know of Erin as a Sissy in Training.
The humiliation didn't stop there. Jade took the mic and told the entire room, full of hundreds of girls, that she wanted to give a special welcome announcement to their newest member. "Erin came to us as a boy but we welcomed her as a girl… which she was meant to be. We're proud to be the first FFA Chapter to initiate a Trans Girl into our group! She still has a lot of work to do but we're so happy to have her with us!"
Jade beckoned for Erin to come on stage so everyone can see her. "Please join me in welcoming Erin to the Feminine Farmers of America! Make sure to chat with her if you see her throughout our conference festivities! She needs all the help that she can get!" 
Erin was speechless. She struggled with talking to girls in the past but now here she was, standing before hundreds of beautiful girls, as a girl herself! The past two days have been a whirlwind of emotions but she felt forced and pushed the entire time. She was never given a choice and now she wasn't sure if she could ever go back to being a boy. Today marks her first full day of being a passable girl for the FFA. She better be getting into a good college after all this!
Gianna 844-332-2639 ext 355
My Profiles