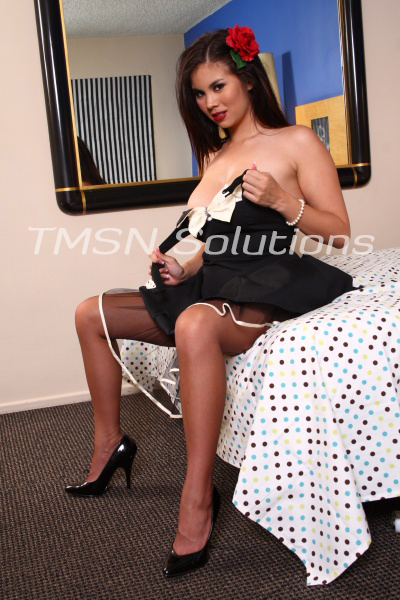 Gianna 844-332-2639 ext 355
The FFA used to stand for Future Farmers of America. It's a high school career organization that focuses on agriculture education. It teaches students positive leadership and work skills. Over the years, it slowly became a female-dominated program until it was exclusively for young girls. This year they officially changed the name of their organization to Feminine Farmers of America but it seems like Aaron's career counselor didn't get the memo!
The girls seemed to love dressing up in the standard FFA uniform that consists of a beautiful white button-up blouse, black pencil skirt, coffee-colored pantyhose, and black high heels. They loved showing off their navy blue jacket embellished with the golden FFA logo.
The smartest and prettiest girls joined the Feminine Farmers of America (FFA) organization. The kind of girls that Aaron loved to fawn over.
Aaron was a serious student that wanted to beef up his college application so his career counselor encouraged him to join one of the partnering organizations at their school. He was a shy kid but had a bit of a crush on his career counselor Miss Shelly. Her long sculpted legs were always covered in pantyhose and she has never been seen without her signature high heels. She had full ample breasts that she always kept covered by sensible work blouses.
Although many boys, even Aaron, wondered how the buttons of her blouse contained her huge breasts. 
Miss Shelly was the type of woman that didn't realize how gorgeous she was. She was oblivious to the fact that most of the high school boys booked career consulting appointments just to stare at her. Aaron was her favorite student. His intelligence and maturity made him such a pleasure to work with. She had high hopes for him. She received some FFA marketing materials that she briefly looked over.
They didn't have many pictures of students except for one pretty brunette placed on the front of the brochure. They also never listed out the name of the organization (Feminine Farmers of America) in its entirety.
Miss Shelly wasn't thorough enough and recommended that Aaron consider joining. "Agriculture scholarships are more available than some of the Science ones that you've been applying to. It wouldn't hurt to try!" Aaron would literally do anything to make Miss Shelly happy so he agreed immediately. Miss Shelly wrote Aaron's name on the brochure and gave it to her Student Work Aide to submit in the computer system.
Unfortunately, her Student Work Aide was an unruly boy named Daniel who picked on Aaron. As a joke, he deliberately spelled Aaron's name as "Erin" when he submitted the application. He chuckled and loved the idea of the FFA thinking Aaron was a girl. He acted like one already. Aaron certainly didn't fit in with the other boys at school. He was a bit of a social outcast.
The Feminine Farmers of America reviewed Aaron's GPA and test scores and accepted him immediately, having no idea that he wasn't actually a girl… yet!
Miss Shelly got the confirmation email for their newest FFA member to meet the rest of the local FFA students outside on Friday afternoon for their annual New Member Initiation Trip. Aaron eagerly waited for the bus to arrive. He was hoping this would be an opportunity to make new friends. He was surprised to see the bus roll up… with only girls staring down at him through the windows.
Aaron got on the bus and saw all the girls snickering back at him. He thought there must be some mistake… so he turned around to walk off but one of the girls jumped up and slammed the door closed. "It's okay. You'll have to come with us anyways. We can work with this… right girls?" The other girls nodded in unison. Aaron was sweating because he was SO nervous! He was completely surrounded by gorgeous FFA girls! All of their pantyhose covered legs were crossed neatly as they smiled back at him… hiding how devious they truly were.
The girl who prevented him from leaving told him in her snootiest voice that "he should have known that this was now the FEMALE Farmers of America organization… so he would have to become FEMALE in order to stay."
Aaron was sure that they were joking… that sounded insane! But the bus started driving away and the girls made him sit with them. "We were told that we were picking up an Erin… but I guess this will do. We wanted to stop by the mall anyways… so we can pick up your uniform and get you all dolled up for orientation! It's too late to turn back now. Your academic record looks amazing on paper… so we decided that you'll stay… but you'll have to become one of us… one of the girls!"
Stay tuned for Part Two of this forced feminization tale. Every teenager has to deal with peer pressure at some point… right? 
Gianna 844-332-2639 ext 355
My Profile