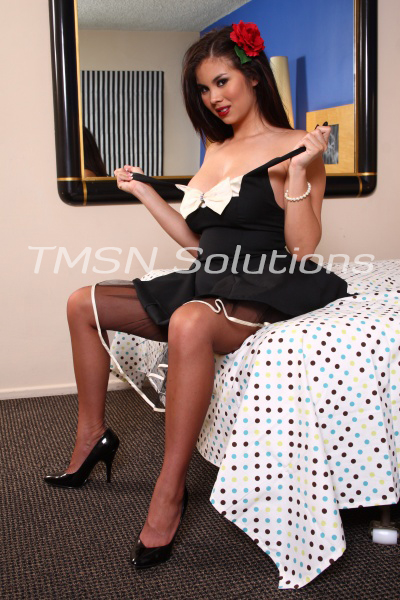 Gianna 844-332-2639 ext 355
Aaron's best friend is a girl named Becky. He's always had a secret crush on her and would do anything to please her. She approached him begging him to help her go to a dance at her place of worship. Her parents were very strict and old fashioned so they wouldn't allow her to go without another girlfriend to go with her. Unfortunately, Aaron was her only friend. She planned to force feminize him so he could attend the dance as a girl to trick her parents into letting her go. Aaron is such a good friend that he'd do anything to make her happy.
Becky excitedly told Aaron all about the guy she was meeting at the dance. Her parents thought she was just going with her female friend but she doing putting Aaron through this so she could secretly date this other guy. She made Aaron spend weeks practicing to look and act like a girl. He watched Becky apply his make-up and dress him up in the secrecy of her bedroom behind her parent's backs.
Aaron couldn't explain it but he was starting to like the feeling of being force feminized by Becky…
He was starting to feel confused about his feelings for her. Aaron couldn't tell if he liked her so much because he secretly wanted to be a girl just like her. He loved the submissive feeling of keeping his knees together and sitting up straight while she did his make-up and styled his hair. As the night of the dance got closer, Becky's parents insisted on meeting her "new girlfriend" to make sure that she was real. At this point, Aaron has watched Becky feminize him enough times that he was comfortable getting ready on his own so he could walk over to her house and meet her parents as his new female persona Kathy.
Kathy waited at Becky's front door in her cute pleated dress, nude pantyhose, and shiny black heels. She truly did look like a girl!
The dinner went swimmingly. Becky's parents could not tell that Kathy was secretly Aaron underneath all that beauty. In fact, her parents were so happy that Becky seemed to befriend such a classy young lady. The night of the dance arrived and Becky's parents drove them to the community center to attend. To Kathy's dismay, Becky ditched her for her date as soon as they entered the building. He brought a male friend that was eyeing Kathy's legs but she quickly scurried off the dance floor to avoid him.
A shy looking girl approached Kathy and asks her if it's her first time having to wear pantyhose and high heels too.
The girl clearly seems to be struggling as she annoyingly tugs at her pantyhose and shifts around uncomfortably in her heels. She admits to Kathy that she's in JROTC and is still getting used to dressing up for things like this. It feels comforting to have another girl to sympathize with. Kathy slips up and admits that she isn't sure if she will ever get used to wearing a bra. The other girl tells her that her Mom says that they'll get used to it.
An older girl overhears this and walks up to them to join their conversation. "Honestly… no. You never really get used to it. You just learn to ignore it. Unless you're like Princess Cindy over here… who literally walked out of the womb wearing pantyhose and high heels." She gestures to a very beautiful blonde girl that seems to waltz through the dance floor in heels much taller than the other girls are comfortable wearing. Hearing this makes her stop and turn her attention to the shy girls that clearly haven't embraced their femininity yet.
The infamous Princess Cindy gives a snarky reply to them by saying "you're all just jealous of me! It's not my problem that you all didn't practice dressing nicer and walking in heels at an early age. It's your own fault for waiting until the night of the dance to wear such things. Well, I heard through the grapevine that Kathy has been practicing. Probably why she isn't shifting uncomfortably in her heels like the rest of you.
The poor JROTC girls have to wear nylons and high heels with their ugly uniforms. I thought you girls thrived in strict environments. I guess you'll have to be even stricter on yourselves if you want to truly feel like a lady. Princess Cindy marched away to join her clique of popular girls that already seemed to master the art of feminity. Becky finally comes up to check in on Kathy. "Wow, Kathy! It looks like you made some friends! That's awesome! We should take a group photo together!"
This made Kathy nervous. Taking a group photo at the dance will put Becky's force feminization efforts on display forever!
Of course, she went through with it to make Becky happy. They posed under the dimly lit trellis and smiled. The photographer complimented Kathy on her outfit which made her blush. She was clearly the girliest looking "girl" out of the group. This made Becky feel proud. Her force feminization project was a success! The dance organizers ended up printing and framing the photo of them so that everyone in their community could admire how beautiful Kathy looked forever. Every time that Becky saw it, she wished that Aaron would stay like that forever. She was already thinking of new reasons as to why Aaron should stay that way. After all, her parents seemed very fond of Kathy so it only made sense that she stuck around for good…
Gianna 844-332-2639 ext 355
My Profiles