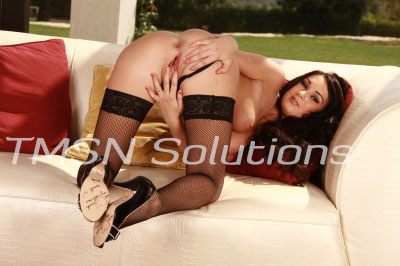 Kayla Cumsalot 18443322639 ext 537
No one has ever kissed me like he did. His hands were firm and sure, as if he knew without a single doubt he had every right to touch my body in any way that pleased him. His hot mouth drifted down to my neck and my head lolled to the side to give him access.
I didn't care that a room full of STRANGERS and his WIFE were watching us. All that mattered was his hands and his wickedly TALENTED mouth. He gripped my ass and pulled me up higher onto his lap. My thighs parted as I straddled him.
I felt his HARD COCK against my pussy for the first time. He was HUGE and so hard that it felt like a steel pipe under me. I ground my pussy down against it as he kissed and sucked on the mounds of my BREASTS.
My back arched as I rocked my hips, dry humping my KING on his throne. His grunts of pleasure spurred me on. I reached for his belt and yanked it open. "That's it Angel," He growled. "It's waited a long time for you."
I couldn't speak I was so HORNY and overwhelmed by everything I was feeling. This could have been MY husband. This cock could have been the ONLY one I'd ever fucked for my whole life. I looked in his blue eyes as my hand wrapped around his cock and pulled it free of his jeans. "Yesss," He hissed as he watched me. His fingertips dig into my ass cheeks, pulling my hot, PANTY COVERED PUSSY closer to his member.
"Here?" I panted, looking around at the dimly lit room full of his friends. Couples were already fucking too! Using the platform to bend the needy women over, their partners behind them STUFFING them full of cock. It made my pussy clench and GUSH. I wanted to fuck in front of them too.
"Only if you want, Angel." His fingers brushed my cheek. "I imagined this a thousand different ways but like this wasn't one of them. We can leave if you want." I shook my head and lifted my hips.
"I want to do it here." I purred. He groaned and pushed my white panties to the side.
"That's my Angel."
Now if you wanna hear the rest of how that night went, you'll have to call and ask.
Kayla Cumsalot 18443322639 ext 357
Part one https://wp.me/p6kti8-f1j
Part two https://wp.me/p6kJzq-9wV
Part three https://wp.me/p6kIPm-eZj 
https://teenbabesphonesex.com/kayla/
https://tlcphonesex.com/kayla/