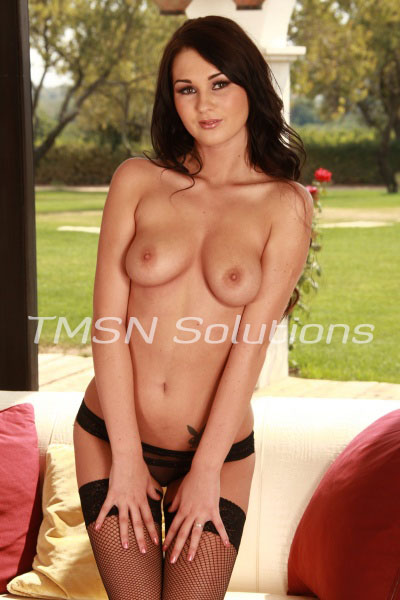 Kayla Cumsalot 1844-33-CANDY ext 357
I can be such a tease. So I came home later than usual, a tad after two in the morning. Stumbling through the door into the darkness with laughter still bubbling over my lips, I didn't even try to quiet myself. Girl nights are always the best! Especially when I had a little slave boy is waiting for me at home.
As I made my way through the hallway, I began to strip out of my short cocktail dress. I was kicking off my high heels as I ping-ponged from wall to wall. There was a blueish light coming from the living room, and I knew that's where I would find my slave boy waiting. I'd promised him a chance to orgasm tonight after I got home, and my body was buzzing with excitement.
Sleeping, Slave
I leaned against the door jam; my sheer, nude-colored bra and panties did nothing to cover my private places. The garter belt I wore held up my stockings and made me feel extra sexy as I turned to the side, arching my back against the door frame.
My sweet slave was there, bathed in the light of an early morning infomercial. He was lounging back on the couch, his back slouched and his legs spread open wide. His head was lolled back in sleep; his right hand was gripped tight over the crotch of his grey sweat pants.
Trying to be sexy for a man who was asleep was useless. So instead, I walked over to kneel between his legs. The way his hand clutched at his dick made me think he must have been super horny waiting for me to come home and play with him before finally falling asleep. It had been a little over a week since he came, and I knew the sexy text I'd been sending him all night was making him extra needy.
Time for Extra Tease
Gently, I rubbed my hands up and down his inner thighs. Finally, his head lifted and his pretty brown eyes blinked open at me. I smiled as he sucked in a deep breath and spoke, "Hi."
"You were supposed to wait up for me." Nuzzling my nose against his hand that was still clutched over his crotch. His fingers opened, and I licked slowly over the veins on the back of his hand. He let out a soft moan. I loved the strength and talent he possessed in his hands. Just five digits and palm, but they were capable of so much.
"I got too tired." He whimpered his lame excuse. I rolled my eyes and clucked my tongue to tsk him. "I'm sorry, baby." He started to sit up, but I grabbed his wrist. Watching his long, sexy fingers uncurl even more.
"I'm sorry too." The words tickled my mouth while I licked the pad of his thumb. "Seems like you've ruined any chance of cumming tonight." My mouth closed around the tip of his thumb, and my eyelids fluttered. He groaned out a whine that made me shiver. I sucked his thumb deeper into my mouth, letting it press against my tongue.
So Close and Yet So Far Away
"Noo, please." He begged. "I've been so good. I haven't cum, and you promised!" I looked up at him. I could feel his cock swelling under where his hand rested and where I sucked up and down on his thumb. "Please, Kaykay."
I pretended his thumb was his aching cock and twisted my tongue around his thumbprint. Almost like I was trying to memorize the unique thin lines while he looked down at my head in his lap. The more he shifted and whined, the harder I sucked.
"Please. Please, just let me put my cock in your mouth." He shuddered and jerked his hips toward my mouth.
"Not tonight." I stood up and kissed his forehead before walking out of the living room. "Good night!" Yelling the words over my shoulder made me burst into giggles when I heard him scramble to his feet to follow me to the bedroom.
Kayla Cumsalot 1844-33-CANDY ext 357
https://sweetlovinphonesex.com
https://phonesexcandy.com/kayla/