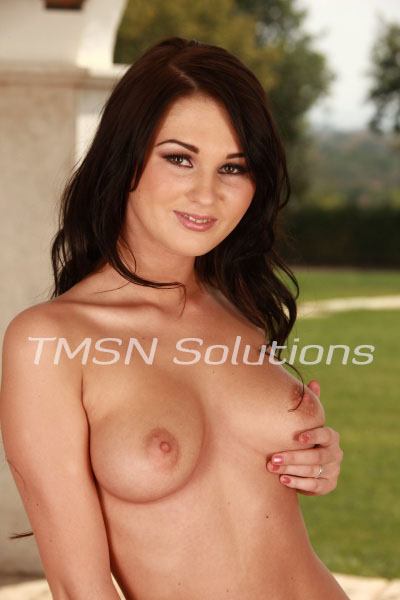 Kayla Cumsalot 844-332-2639 ext 357

Kayla arrived home from her second job feeling exhausted and not any further up the company ladder than when she started the stupid second job. The pups jumped at her legs, BEGGING to go for a walk before she could even set her bags down. Back out the door she went to meet someone else's needs before her own and wave at neighbors she didn't care to know.
When she pushed her way past the pets and back into the house, she got a good look at the destruction her roommate's kid had caused over the weekend. Little dolls and stuffed toys littered the floor of every room. The chaos itched at her skin, and no matter how much she ached to leave it for the roommate to clean up, she followed the path—filling her small arms with the toys and putting them in their rightful places.
Her tummy grumbled, reminding her she hadn't stopped to eat all day. As soon as she stepped foot in the kitchen, she slipped and crashed to the floor. She let out a squeak of pain and felt her jeans soaking up a puddle of ice-cold water on the floor. Kayla looked up to find the ice maker had leaked, the reason for her slip and fall. Her eyes welled up with tears. The weight of being an ADULT felt so crushing, and she didn't know what to do.
Daddy Saves the Day
The front door swung open, and in strolled Derik. Like a white knight coming to save the PRINCESS, with his perfect timing. He came to Kayla's rescue. He noticed her tears and gave a slight chuckle. "What's the matter, baby girl?" He asked as he scooped up her wet BOTTOM. "Has it been a rough day?" She nodded and gave into the comfort of his arms.
There, as he held her, she took a big sigh. A cleansing sigh and felt the pressure begin to ease from her shoulders. In his arms, she was LITTLE. She was SAFE, no longer an adult balancing her life and carrying the weight of her roommate's poor choices. In Derik's arms, she could be a LITTLE GIRL. Like shrugging off a cloak, she shed adulthood. Kayla blinked open her eyes and smiled up at him. "It'll be better now."
"That's my girl." He tipped her chin up and kissed her lips. "Go change, and I'll clean up this mess." She danced out of his arms and skipped up the steps to strip out of her big girl clothing and into her play clothes.
Little Kayla Playing With Daddy

Kayla slide into some knee-high, white socks and plain white panties. She left the uncomfortable big girl BRA in the dresser and pulled on a sweet, soft tank top. Her hands rub over her breasts, feeling her nipples perk up against the cotton. Next, she shimmed up a tiny little pink, pleated skirt and hurried back downstairs.
She snatched up her favorite coloring book and box of crayons. Spreading them out on the living room floor, she turned on the tv to her favorite cartoon show and laid on her tummy to color Daddy a pretty picture. Kayla bent her knees and swung her feet back and forth while humming to herself. She smirked as Daddy passed through the living room to take a seat behind her. She couldn't help but spread her knees wider to give Daddy a peek at her precious PANTIES. The idea of him seeing her like this was making them wet in the center.
"What are you coloring, baby?" Daddy asked, and Kayla looked over her shoulder to see him leaning his elbows on his knees, his gaze right at the center of her hot, young pussy. "Come show me."
She picked up her picture and crawled on her knees to him. She was stopping just between his legs. His hand dipped down under her skirt to caress the wetness between her slit. She cooed as his fingers pressed the smooth cotton between her lips and against her clit. Making her tingle in all the right places.
"Is Kaykay ready for some playtime?" He grinned down at her.
Daddies are always my FAVORITE to play with…Will you be my next Daddy?
Kayla Cumsalot
1844-33 CANDY ext 357
1844-332-2639 ext 357
http://www.divinephonesex.com/kayla/
https://phonesexcandy.com/kayla/