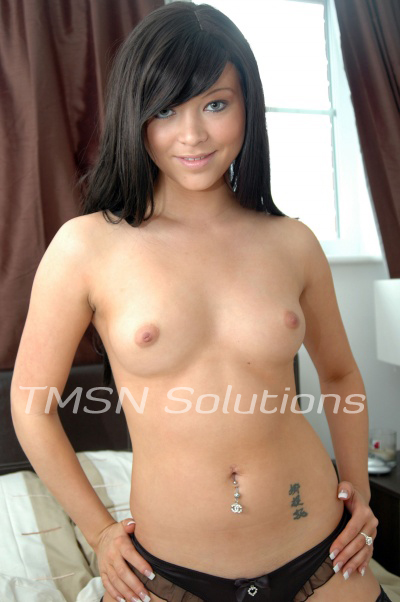 Mommy is the boss! She makes everyone listen to her! Even Daddy!
If we don't do what she wants, she gets so mad. Last night I was doing the dishes like she told me, and she came into the kitchen and told me that she was going to make me her prodigy... whatever that means! Well, she grabbed my hand and lead me upstairs to the master bedroom! I've never been allowed to go in here before!
When I got inside I notice that there was something tied to the bed.. Guess who it was… DADDY!! She had daddy tied face down to the bed, and he had something in his butt! It almost looked like a little piggy tail!
Come find out what happened next!!
Danielle
1-866-448-6293