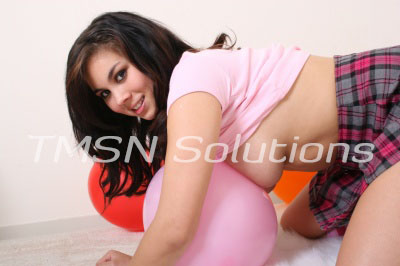 Gianna 844-332-2639 ext 355
I love being a naughty party babe! School started this week and the wild parties have already begun. The frat houses have been throwing their ragers! I've been partying hard all week. The parties before Fall Quarter are always epic. Girls get naked and the boys drink as much as they can handle. This always ends up being a recipe for a very good time!
I walked in wearing my tiny pink plaid skirt with my cute black thigh high stockings. Looking like the studious slut that I am. All the boys seem to love how easy it is to catch a glimpse of my ass underneath this short skirt. I see them checking me out but I don't care. I'm here to party and go all out! 
A few hours pass and everyone has loosened up… A LOT! I see girls slowly trying to strip off their clothes. A few of them begin making out with each other. It's looking like a typical American college party. I feel a hand reach up my skirt and give my ass a playful grab. One of the frat boys was getting real handsy with me. Thank goodness he was hot or else I would have had to beat his ass! 
Lucky for him, I was juiced up and horny! I was ready to fuck anything or anyone!
I loved how sexy he looked when he realized how wet my pussy was. His cock needed to be inside of me. I wasn't going to leave the party until I had a taste of his delicious frat boy cock! I'm a party babe because I'm always down for anything. A few random girls followed us back to his room and we had quite the after party!
Gianna 844-332-2639 ext 355
My Profiles