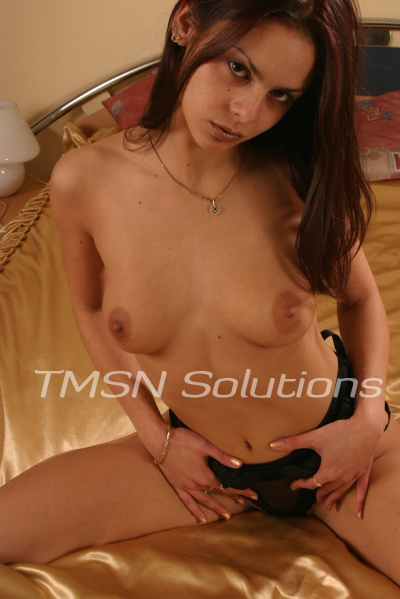 A dirty mind is a terrible thing to waste. It is your deep inner taboo fantasies that I really want to hear. The extreme, the things you would not dare tell another because they could not understand. What deviant desires lurk beneath the surface and make your cock throb, your body become prisoner to the ecstasy? Those things that envelope you like a warm wet soft blanket of open filthy kink.
I am a phone sex girl who prides herself on being into the darker side of sexuality, and I guarantee you I will discuss things over the phone with you that most will not. I'll also be rubbing my perverted nympho cunt while we do it too… and hopefully you won't mind that.
Step into the hidden world of sexual hunger with me, I know you and I will cum so very hard together.
April
★ 1-866-513-0833 ★