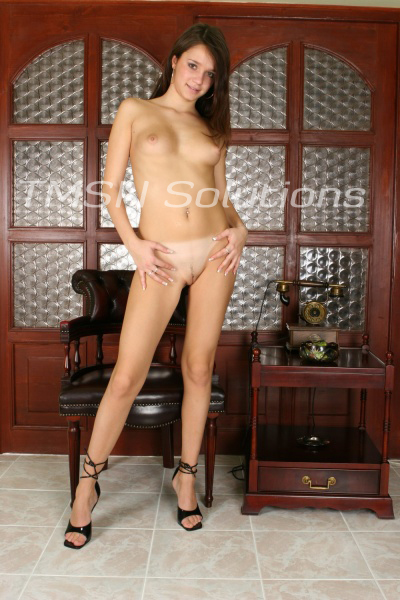 So as most of you know and some that don't, I'm in my first year of college and have the biggest crush on one of my professors.  He's older, married, kinda goofy in a nerdy sorta way but I can't seem to stop thinking about him.  When we are in class, I daydream about him, wanna be on top of him fucking him, riding him hard.  That's what I think about in class.
The other day, he asked me to stay after our class, so when the others had cleared out I got up and walked down to his desk, wondering if he'd be able to smell my wet panties or tell that I was crushing on him.  He told me I needed to stop daydreaming in class and he noticed that I seemed to be "out there" when he was giving his lecture.  Did I dare tell him I had been daydreaming about being on my knees sucking his cock as he fucked my pretty little mouth?
I decided against it for now.  I wanted to keep my crush a secret for the meantime.  Plus, I happened to notice the way he was looking at my little titties through the sheer blouse I was wearing…I was going to think on that for a bit, fantasize about him sucking and pulling on my little nipples, or sliding his throbbing cock between them.
Keep checking for more of my naughty fantasies about my favorite prof……who knows, maybe it'll become reality for me.
Junie
866-516-2618