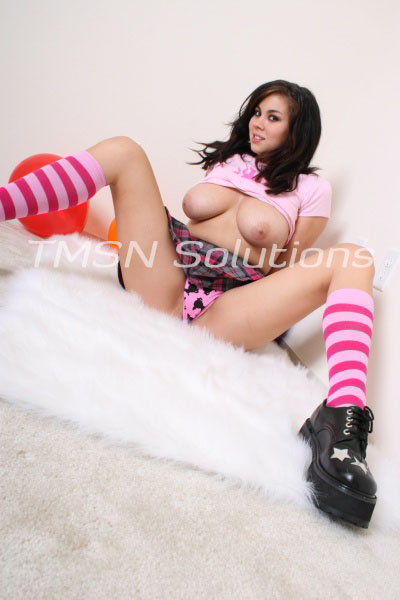 Gianna 844-332-2639 ext 355
I love to tease people… especially in public places. Last week I had to stay after class to make up an exam that I missed because I was too hungover to take it. What can I say? Your baby girl loves to party. The Teaching Assistant (TA) always stays late to help students make up any missed exams. The TA for my Modern Art History class is a total babe named Rose. She has long red curly hair, beautiful green eyes, and a fat ass that never quits. You know my slutty self was going to do whatever I could to spread my legs for a better grade on my exam.
Lucky for me, I was the only student that needed to make up this exam. Rose and I were alone in the classroom so I sat right in front of her desk. She placed the test down in front of me and I pretended to start working on it. I swear that I saw her sneaking glances at me so I decided to give her a treat and spread my legs for her so she could catch a glimpse of my panties. I looked up and winked at her blushing face. 
She asked me if I needed help with anything on the exam and I spread my legs even wider and started to rub my clit through my panties for her.
Rose stood up and walked over to me and sat her fine ass on my desk. She lifted up my shirt and started rubbing my nipples. I pulled her closer to me and spread her legs so I could start kissing her pussy lips. She started to moan as I worked my way up to her clit. We spent the rest of my exam time pleasuring each other until we came all over my desk. The exam was soaked in our cum so Rose was a sweetheart and told me not to worry about it. I guess my performance helped me pass the exam after all.
Give me a call if you want to hear more stories about Rose and I ;)!
Gianna 844-332-2639 ext 355
My Profiles