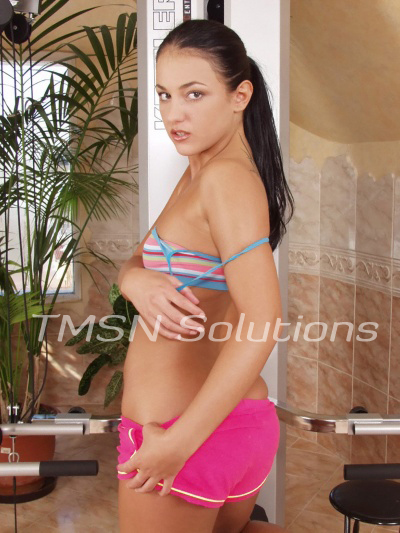 Avery  1-844-332-2639 ext. 228
Happy Sunday to all you prissy sissies out there! Are you ready for some hot sissy phone fun today? I think it's time that I give you what you need most – a sexy sissy makeover!

You're really going to need to look like a woman for what I have planned for you – a night out for us to find a big, gorgeous cock to share together. Maybe even a black one if you're into that. You know I am!
First things first – we'll be going shopping together to pick up some lingerie, shoes, and a sexy dress for you to wear for our adventure. Oh let's get matching lingerie! Definitely some lipstick too. Something to really amplify those dick sucking lips you have. You have to look sexy if you want to attract the kind of man we want.

Hmmmm what colour do you think that you would look best in? How do you imagine seeing yourself when we go out together? A sexy white dress to show off your summer tan? Something really girly in pink? I look great in black! Maybe we should get a sexy black dress for you too? Matching sluts – that seems like a very sissy thing, don't you think? #twinslutteam

I know you've been waiting forever to learn how to deep throat a cock and I would be more than happy to teach you. I'm sure the hot guy we pick up won't mind being a guinea pig for your cock sucking lesson with me.

It'll be so hot – first I'll do it and show you exactly how to perfectly own that cock. To really make that man yours! Then, I'll stand right behind you, hold your head back and guide your mouth until his balls are resting right up against your chin. Can you feel them? Close your eyes and feel that big, thick cock sliding right down your throat. Taste that man and his pre-cum completely coating your mouth baby.

After you've had a really good time sucking I'll get back down on my knees next to you and he can go back and forth between our hot, hungry mouths. I love the image of us both kneeling side by side like hungry little baby birds. Mouths wide open just waiting to be fed cock together. I think I'll tell him to shoot his load in your mouth, since it is your first time deep throating and you've pleased me so much tonight. Plus I can always take the second load….we're going to be here all night long you realize that right?

Are you ready for a super hot sissy makeover and cock sucking lesson? I'm already looking at sexy things we can wear and dreaming of our night filled with cock. Call me now so we can share some naughty fun!
Avery xo
1-844-332-2639 ext. 228
https://tlcphonesex.com/avery/
https://phonesexcandy.com/avery/
Want to read more of my hot blogs?
https://tlcphonesex.com/author/avery/
https://phonesexcandy.com/author/avery/
https://teenbabesphonesex.com/author/avery/
http://www.sinfullysexyphonesex.com/author/avery/