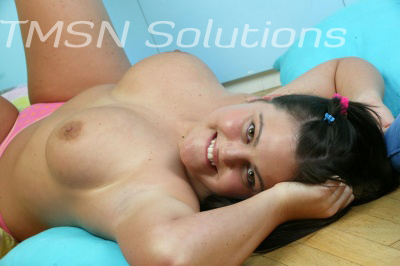 Krysta 844-332-2639 Ext. 410
I've been mean to my Professor. I've forced him into cruel situations, even made him suck cock at a frat party just for giggles. Of course, I did it because I wanted to and because it was fun but knowing how far I've pushed things made me a little guilty. I know he'll do anything I say to keep his wife from discovering what we've been up to, but I was beginning to worry I'd gone too far this time.
Thinking I needed to ease him, I dressed up in sexy lingerie, a lacy bra, garter belt, and stockings. No panties, well, actually, they were in the pocket of the trench coat I used to cover myself up on the drive to his house. It was late, really late. After midnight even and I expected his home to be dark as I parked out front, but his office light was on.