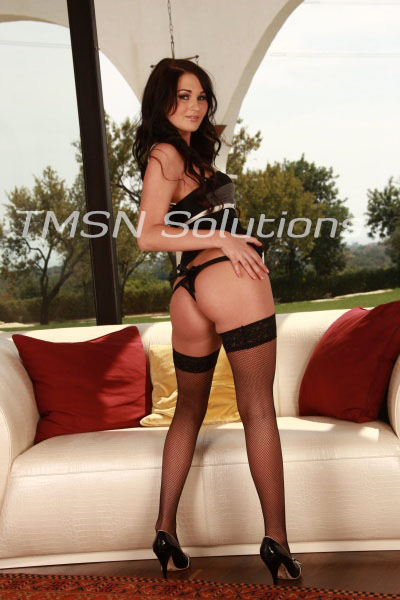 Sweet Lovin' Kayla Cumsalot 1844-332-2639 ext 357
Look at my LEGS, baby. Look how long and toned they are. You love them, don't you? You want to touch them, MASSAGE them, and feel them rub against your skin. Watch as I roll up my pretty BLACK FISHNET STOCKINGS and glide them over my cute little French-tipped toes.
Are you on your knees in front of me to get the best look? Hopefully, you are. That's where my GOOD BOY would be. So I can press my PRINCESS toes against your nose as I slide the soft NYLON up over my ankle and along my calf. Mmm, you like that, don't you, baby?