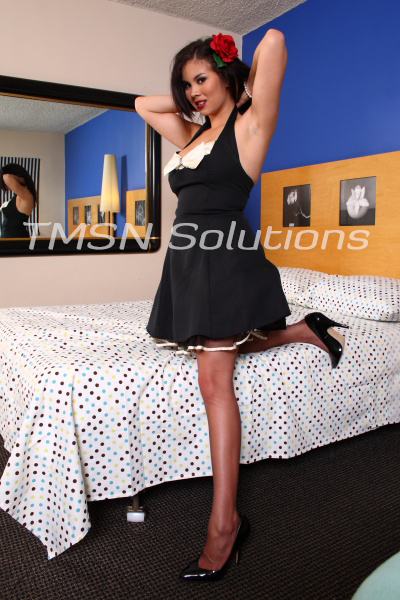 Gianna 844-332-2639 ext 355
I sometimes volunteer at a local high school as a Teacher's Assistant. My college offers credit for doing community service internships like that. I worked for a Math teacher and was tasked with the role of overseeing the Mathletes. The team was made up of four boys and one shy nerdy girl named Claire.
The team did well all year and made it to regionals but we found out that they enforced a new rule about gender ratio. There needed to be at least two girls on the team but ours only had one! I decide to take on a force feminization project to make Aaron into a girl so we could compete!
Why Aaron? Well, I picked him because out of all the males on the team, he comes across as the most feminine. He is dainty and has beautiful legs for a young boy. His manners are way more mature and ladylike compared to his male classmates.
He's always taken his classwork seriously so I knew he would take to my feminization plans easily. 
I pulled him aside after one of our training sessions and told him that I wanted to feminize him so the team can go to regionals. "Aaron, I know it may make you uncomfortable but it's for the team. We don't have time to train another girl. I'll help you with everything. I even spoke with Claire and she offered to help us too. She's so happy to have another girl on the team!" Aaron seemed hesitant but eventually agreed. He cared too much about the team to have them miss regionals. 
He agreed to stop by my classroom every weekday once school ended. I made a powerpoint presentation on the important aspects of feminity. The presentation revolved around attitude, appearance, and manners. Over the weeks, Aaron became more and more feminine. It was like he was destined to be a girl! Claire would stop by to help him dress like her. She loaned him pantyhose, pencil skirts, proper blouses, and cute shiny black mary janes. I helped with styling his hair extensions and make-up to help him pass as a young lady. Watching Aaron strut around the classroom wearing a sensible outfit and pantyhose was an amazing sight to see. Claire and I could not take our eyes off his beautiful legs! 
He took to being female so easily. I couldn't tell if he was a good team player or if he secretly wanted to be a girl. 
It was the day of our regional competition and the other boys on the team got to meet "Erin" who is Aaron's new female persona. They were floored. I was expecting them to make fun of him but they all just appreciated Aaron's dedication to the team. The other boys kept blushing and stealing glances at Erin. This made me realize that he passed a little too well to entice the other boys like that. 
Regionals went by without a hitch. Our team ended up winning! The judges had no idea that Aaron was really Erin. My feminization project was a success!
Erin seemed so happy when I took the team out for milkshakes to celebrate their victory. I'm glad she seemed to be in a good mood because I had some news to break to her about her "temporary" feminization. One of the judges pulled me aside and told me that in order to go on to the national competition and continue competing next year… Erin would have to remain on our team. Aaron assumed he would go back to his normal male self after we completed regionals but he is going to have to be Erin for much longer. I figured… he might as well stay like this, right? Erin has to say yes… I would make absolute sure that she did. We've come too far to turn back now…
Gianna 844-332-2639 ext 355
My Profiles