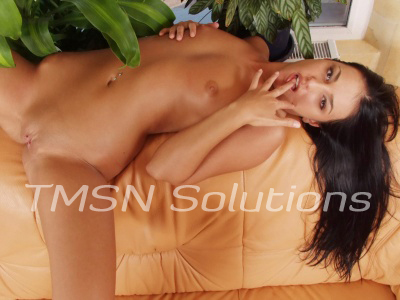 Avery  1-844-332-2639 ext. 228
I know Halloween was a few weeks ago but I started having this dream around that time and it hasn't stopped.
The dream… His eyes were staring at me through the darkness. My mind is hazy. I stir awake and look around my room. Nothing out of the ordinary. I get up and look out the window. I see nothing strange. I begin to turn away and a glimmer catches my eye. It's in the garden.

I squint to see more clearly. The glimmer is gone. I go back to bed, but I can't sleep. I look out the window again. There again, the glimmer. And gone again. I decide to investigate.
I'm naked so I slip on my thin robe. It's cold out, but I'm oddly warm. I head toward the garden and I'm thankful that the moon is bright. I carefully step among the fallen leaves, finding it impossible not to make a sound. I freeze at the sight before me. Two frightening eyes, just as in my dream. He looks like an animal, but he is clearly upright on two feet.
As he approaches me, I begin to shiver. I'm totally frozen as he moves in like a lover. I feel sure that I'm going to pass out. Before I know it, his breath is on my neck. He makes a low growl, almost like a purr, as he rips at my robe. Suddenly, I feel teeth piercing my flesh. Gently. Almost soothingly. A fire burns within me. He picks me up and carefully places me on the nearby garden bench.
My torn robe falls off. I see my breasts heaving in the moonlight as he sniffs and licks them. I keep wishing to feel his sharp teeth on them, too. His breath moves down my body, stopping to nuzzle the warmth between my legs. It's only now that I realize my pussy is completely wet and quivering. He touches it ever so lightly with his tongue. I let out a small cry of pleasure and it startles him.
"Oh, please. Please don't stop" I say trying to catch my breath. He goes back to explore my wetness. His tongue becomes more bold and slides in deep. I withhold my moans as I spread my legs wide. His tongue begins to make steady thrusts. I place my hand over my mouth to stop the cries of pleasure. It becomes too much and I scream out after feeling the most intense orgasm.
Then, he's gone.
Leaving me alone on the cold bench. Writhing in ecstasy, naked and with fresh bite wounds on my neck…
Avery xo
1-844-332-2639 ext. 228
http://www.sinfullysexyphonesex.com/avery/
https://tlcphonesex.com/avery/
Want to read more of my hot blogs?
https://tlcphonesex.com/author/avery/
https://phonesexcandy.com/author/avery/
https://teenbabesphonesex.com/author/avery/
http://www.sinfullysexyphonesex.com/author/avery/