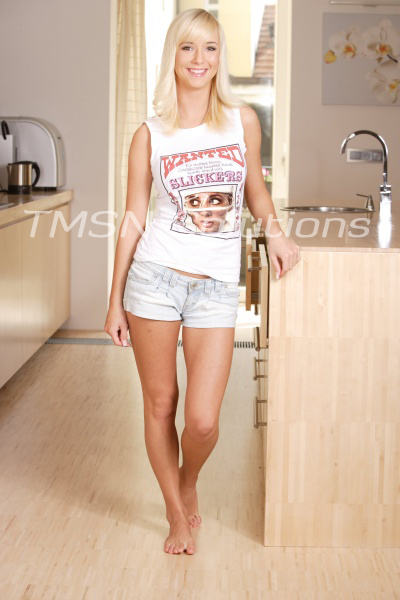 Since school  will be starting back  soon I decided to go spend  my weekend at  my parents' house and I invited a few of my best girlfriends  from back home over  for a slumber party. Mom said she didn't care but she wouldn't be home it was her woman's retreat weekend.  She says she stocked the kitchen with all our favorite goodie. All the fun foods teen girls love."There is also a casserole in the fridge. Please feed your father""Daddy's going to be home??"  I get a little tingle just thinking of my daddy being here with me and all my girlfriends. Why does that though affect me like that? "Yes dear where else would he be? Please heat the casserole for him about 6; ok""yes Ma'am."I say.
I go to my room and get everything ready. I set up my cd player with all our favorite music. It's going to be like junior high all over. I giggle as I dance around the room in my boxers and tank top. I look up and I notice daddy standing in my door smiling. There's a weird look in his eyes. Suddenly I blush and I kinda feel naked. "Almost ready for the girls daddy" I smile up at my handsome daddy I cross the room and wrap my arms around his neck and kiss his cheek.
"See Daddy I am still your little girl. Going off into the world hasn't changed that Daddy looks down at me and there is that tingle again. What is going on?? A quick kiss and I bounce back into the room… Is my face red? Is it just me or does daddy look a little strange too?Oh well. Almost party time…..  *giggles* "love ya Dad; hope you're ready for a house full of girls giggling and dancing around all night!"
Daddy shakes his head and blows me a kiss just like when I was a little girl. My stomach Jumps I love  being daddy's girl.
Sophia
866-510-7470
https://tlcphonesex.com/sophia.html
http://www.teenphonesexcutie.com/sophia.html