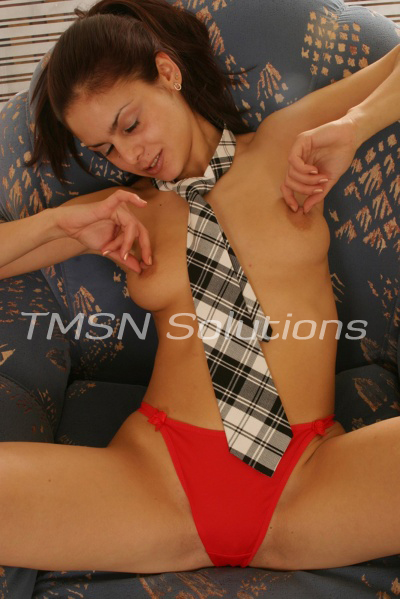 "Want to play a game?" Daddy asked me.
"Oh yes, Daddy! I love games!" I shouted smiling wide.
Daddy told me to put my hands on the back of my head and twist at the waist going "beep, beep, beep, beep…."
Daddy looked at me and said "Picture this! It's WWII and our ship is going down in the middle of the Pacific ocean. Our only hope is the short wave radio!"
Then Daddy put his fingers on my nipples twisting them as though they were radio knobs and shouted "Tune in Tokyo! Tune in Tokyo!"
I couldn't believe what a dirty game Daddy wanted to play, just so he could grab my tits! What a sneaky way to cop a feel.
April
1-866-513-0833