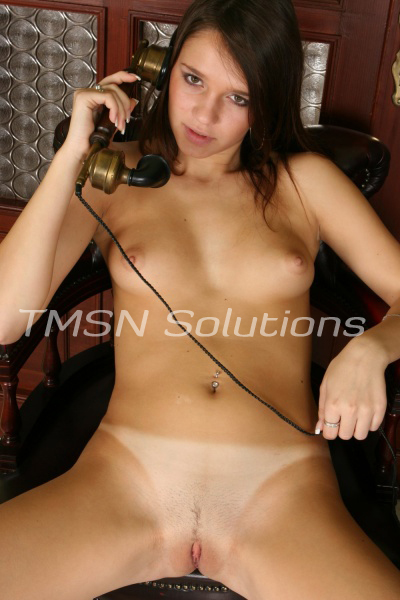 I went to the doctor a few months back to have my annual physical and because I've become…..you know……sexually active it was time to start having my girly parts checked.  My doctor is a very hot guy, a bit older but I love older so immediately I was attracted to him.  I put on the little paper gown and that's all I had on.
I lay down on the table and he started to touch me, he took the paper gown down and examined my little titties….I couldn't help it, my nipples were rock hard and when he was running his fingers over them I couldn't help it, I moaned.  He smiled down at me and told me to relax.  He asked me to put my feet up in the stir ups and spread my legs.  He took the gown off me so I was completely naked on the table.  When he sat down between my legs and opened me up I was slippery wet.  I could feel his breath on my sensitive skin.  I moaned again when his fingers slid inside me.   He was actually massaging me when he asked me when I lost my virginity.  I was moaning now and grinding against his fingers, the palm of his hand rubbing my ass as he fingered me with his middle finger.
He told me to relax and close my eyes.  I did, my mouth opened as I gasped when his other hand came up my stomach and he started to squeeze my little titties….I could hear his zipper go down and before I could open my eyes, his hard cock slid deep into my wet cunt and he started to fuck me on the table.
He lifted my legs up off the stir ups and put them over his shoulders so he could get deeper.  His balls were slapping against my ass when he put his hand over my mouth to stop my screams as I came all over his cock.  I felt the hot sticky load shoot into me at the same time as he grunted and came sooo fucking deep….
I go to him every 3 months now…he told his nurse/receptionist that I need continued follow up appts and he's treating my girly parts extra special.  Giggles…..
Junie
866-516-2618